Yesterday I was randomly going through some tech-savvy articles when my eyes opened wide after reading this news. A start-up named "Wave" recently raised $30 million for the superstars to stage virtual concerts. But I was unaware of the fact that whether these virtual concerts are such a big deal during these times of quarantine and social distancing. The above-stated company just simply facilitates live music under the comfort of virtual settings. The amazing part is that with the use of broadcast and gaming technology they create motion-captured performances of artists. Then they are converted into animated characters in the virtual world. What else a music enthusiast would ask for?  They also work closely with music labels, management companies, and independent artists to always be updated with any kind of upcoming talent and participants of the concerts. But is this all possible without a good cloud hosting service provider?
Before leading you to the answer, let's get details about what actually is a virtual concert?
Virtual Concert – An Innovative means to Experience Music
These are difficult times for all the music artists and testing times for their fans. They have not been able to cater their art in front of their millions or billions of fans around the world since this COVID 19 outbreak has struck our mother Earth. The music industry has gone through a tumbling decline in billions. According to the official calculations an estimated loss of $10 billion only in terms of sponsorships. Due to this, the economy of the music industry has also struck hard. But when will all this development in the technology will come into use?
A Virtual concert is an online concert that is based on Virtual Reality (VR) technology and backed up by staunch cloud computing. The users who all have logged into any of the virtual concerts should have a feeling of being physically present at a concert while they aren't.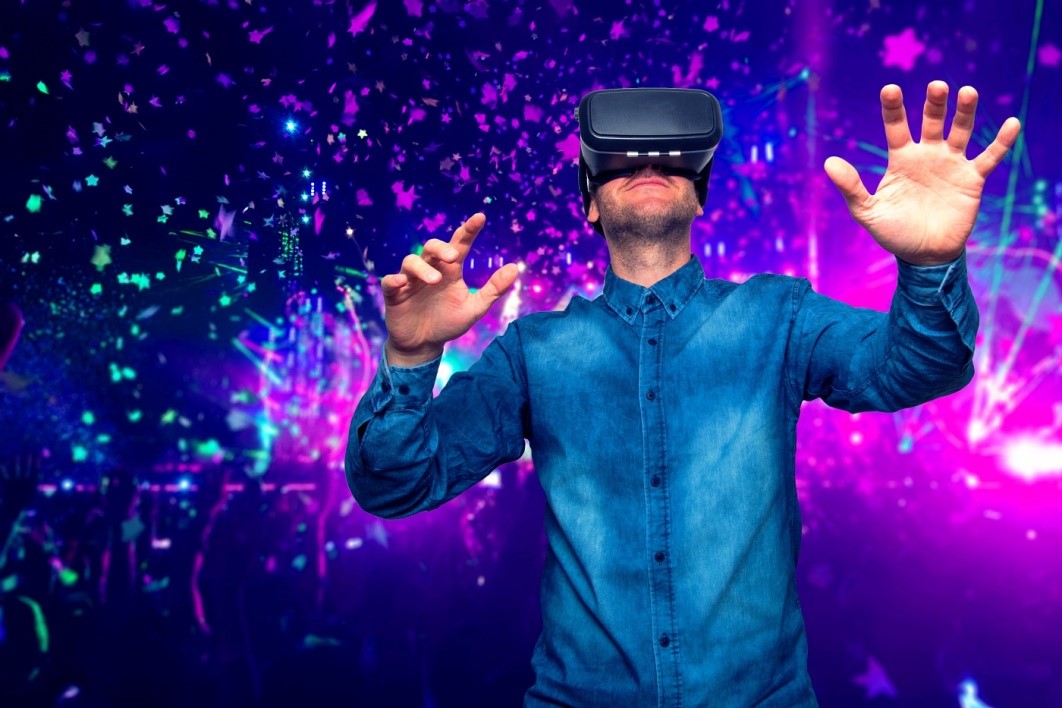 Hence all the live video streaming software and the live streaming services came up with the idea of "Virtual Concerts". All the companies or managers engaged in the music industry in one or the other sense feel blessed to have a virtual concert option that brings together all the fans and their favorite artists keeping them entertained while sitting back at home. Every day multiple artists are performing online every day and so many live stream concerts are already scheduled. In the middle of all this, there are firms that are coming forward to give the opportunity to less known artists for e.g. Stageit, Encore Live, etc. Although they might not be able to cater to those feelings of the green room, that waiting for hours for your favorite artist and cheering in bulk and not to forget those Jamaican waves. But virtual concerts is the need of the hour. Virtual concerts have emerged out to be the best way to replicate the energy and that feeling of that live presence. In the past few weeks, there have been multiple live streaming concerts YouTube and is one of the major sources as a platform for these artists to launch their concerts. Streaming concerts in this way has very quickly gained that popularity in the industry and may take over the concept of live show concerts in the future as well. Therefore the music industry is already overwhelmed after seeing the profits running in and artists gaining simultaneously.
There are so many advantages that are associated with the virtual concerts that the live shows can ever even think to promise. First of all, it is as easy as any other online meet and greets or a kind of social media engagement. And the rest of the advantages we will be discussing in the next segment in detail. Hence we can conclude that that the music industry is all ready for their fans with a very simple economic reason and meanwhile embracing the virtual reality for now.
Advantages of a Virtual Concert
Economical for both the fans as well as for the artists. This is because tickets to these virtual concerts are cheaper than live concerts. Saves on transportation costs. Apart from this so much investment is saved which was previously put into managing the stage, crew, and the crowd.
Less tiring for the artists as they had to travel a lot for out-stationed concerts before. Sometimes even to different continents that lead to the tiresome journeys and staying out of the comfort zone of their homes.
Virtual Concerts relaxes fans or concert-goers from the tension to reach the place on time to take the perfect place amongst the crowd. This is even more problematic for my short heightened friends who were always stuck behind those long people screaming in front of them.
There have been instances of stampede and chaos at some of the concert places been registered in the history. This can never happen ever in the case of a virtual concert.
Virtual or online concerts help artists in building a more intimate connection with their fans. An inner insight into their home lives as if they are sitting very next to them are something that virtual concert dote on.

These social tools also leverage artists to chat and interact with their fans and let the conversation go on smoothly. This is a good way for people to interact in the virtual space by sharing their thoughts and making it a more real-time experience.
Hosting a Virtual Concert
Connecting to an unlimited number of people in no time will need a solid platform to be hosted upon. Hosting online concerts is saving a lot in terms of both money and time. There are many options available for individual artists to host a virtual concert. They can either select a service that is built solely for this specific purpose or also they can DIY (Do It Yourself) with the help of social media platforms. There are ample online streaming services for e.g. Concert Window, Gigee, etc. that will introduce you to the world of concert streaming. So basically they schedule your shows even before time and list them in their online directory. Some of these online streaming services charge by cutting off a defined percentage from the overall revenue. They take care of not only the concert but also about the promotions which are always a hectic process for the artists at any time of the year. On the parallel, it is always advised to using social media platforms to promote concerts like Facebook Live that also allows people to react and comment and get to know if they are even interested.
Instagram Live feature of Instagram is used a lot these days to host a virtual online concert. They are very easy to host and also easy for the fans to join which is just one click away. Most of these platforms already have a very solid background of dedicated hosting to cater seamless experience of recording and performing and as well as uploading the live performances. No out of the blue expertise or experience is desired for such professional events. It just about knows minimal knowledge of how to host a webinar or a virtual event and majorly they have to focus on satisfying the expectations of their fans.
The online audience can ask questions and the other way round by using the live comment function…
For advanced platforms to host your virtual concerts that also involve an advanced ticketing platform you will need proper research. They will allow you to create a pricing strategy and offer multiple ticket types. They will even take responsibility for promoting your online events and will make this whole process as effortless as possible. Take the example of smooth registering and marketing integrations that Facebook and Instagram promise. That's why they are counted as one of the best free streaming services online.

Here are some of the top considerations for the same-
Facebook Live
YouTube Live
Live
Instagram Live
Livestream
ViewStub
Periscope
Twitch
All they ask for is your PC and mobile phones that are connected to a seamless WIFI network…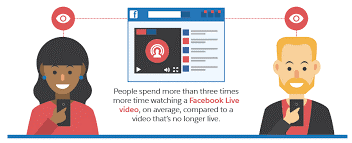 Each one of them holds some special features of their own. Like Instagram, Live caters the closest experience as the live one as one cannot record the performance as in the case of a live performance. So once it is performed then it is done and dusted. On the other hand, Livestream is known for streaming videos about news, business, politics, sports, and all kinds of entertainment. Although platforms like Livestream come up with a monthly subscription but the additional features they provide justify their prices.
ViewStub has also recently gained that popularity due to its over the top features. It is not like other regular platforms wherein you can only host. Here you will have your server as well as URL. The most differential factor of ViewStub is that it allows artists to put up payment for donations and stuff.
Some of these platforms are as easy as using any other application on your mobile phones. Periscope is one of them whose application you can easily download and start broadcasting the very instant. Thus there is no requirement of any hardware or software for experiencing world-class sound or image as everything is inbuilt.
Live streaming concerts YouTube is the most popular way of hosting online performances. YouTube is the most globally known and renowned platform and every artist as well as viewer accustomed to using it.
So if you were also thinking of launching your talent online then what are you waiting for? Some so many budding artists are taking this time as an opportunity because as it is everyone is sitting back at homes. Hence people have become more tolerable towards varied kinds of content and the world is never more ready to welcome as much as new talent as possible.
"You are never going to get that true experience from a phone or a computer."
If this statement would have been made 10 years down the line then we would have believed that. But now with such plethora of platforms and talented minds, sounds a vague statement to me.