It's been a while since when we have not stepped out to play football or basketball. I know we all are going through tough times and hence the dedicated gaming servers have put their front foot. We all are now bored by scrolling down our social media profiles and there is nothing new left to go through. This has resulted in non-gamers also ending up in playing online games. some of them may be just to stay connected with their friends and distant family members.  But how to keep up with this surge in online gaming?
For this only dedicated gaming, servers are working 24 crosses 7.
We have seen some enthralling they providing facts and growths in those games as well which were not playethmuch before. This has given a Golden opportunity to those startups which were fighting for registration of users. games like Winzo have seen three times more registrations recently. A game named Adda52 has claimed 50% growth in the number of new registrations. Nobody as expected this times growth in such less known games and thus the companies are over whelmed. As online gaming becoming one of the top most activities during the Corona lock down, dedicated gaming servers also have to keep their game strong. But we all have to understand that a right gaming server can break a platform. Hence choosing the right gaming server should be the top most priority to satisfy everyone's gaming needs as well as keeping the business of the company flowing. every game needs a different kind of dedicated server.
Dedicated servers are the most popular among game hosting world. They provide com complete server environment to launch any software related to the game.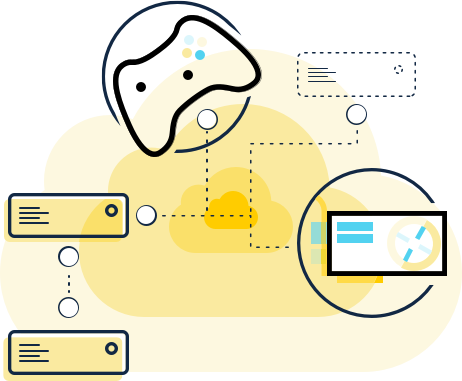 Imagine yourself in a situation, you are on the last level of your favorite game, and suddenly the game freezes or connection is lost. Can there be a more frustrating moment than this? I don't think so. Frustrating situations like these need a smart solution. To avoid these, gamers these days have started relying on dedicated services. They are a reliable source of connection with a wide bandwidth range that is deemed to be designed to suit your gaming needs. Private servers for games render smooth functioning of any game and whether playing alone or with friends. The modern-day gaming has no limitation when it comes to their requirements. Although playing alone might not require a dedicated server, but what if you plan to invite your friends in the middle. Those resources would not be enough to support such capabilities. The third-generation AMD gaming platforms are designed to offer users a lag-free gaming experience. Most of the dedicated gaming servers are equipped with an anti-DDoS protection system that adapts according to the games. They are known to manage parallel tasks, image, and video processing through online multi-player hosting.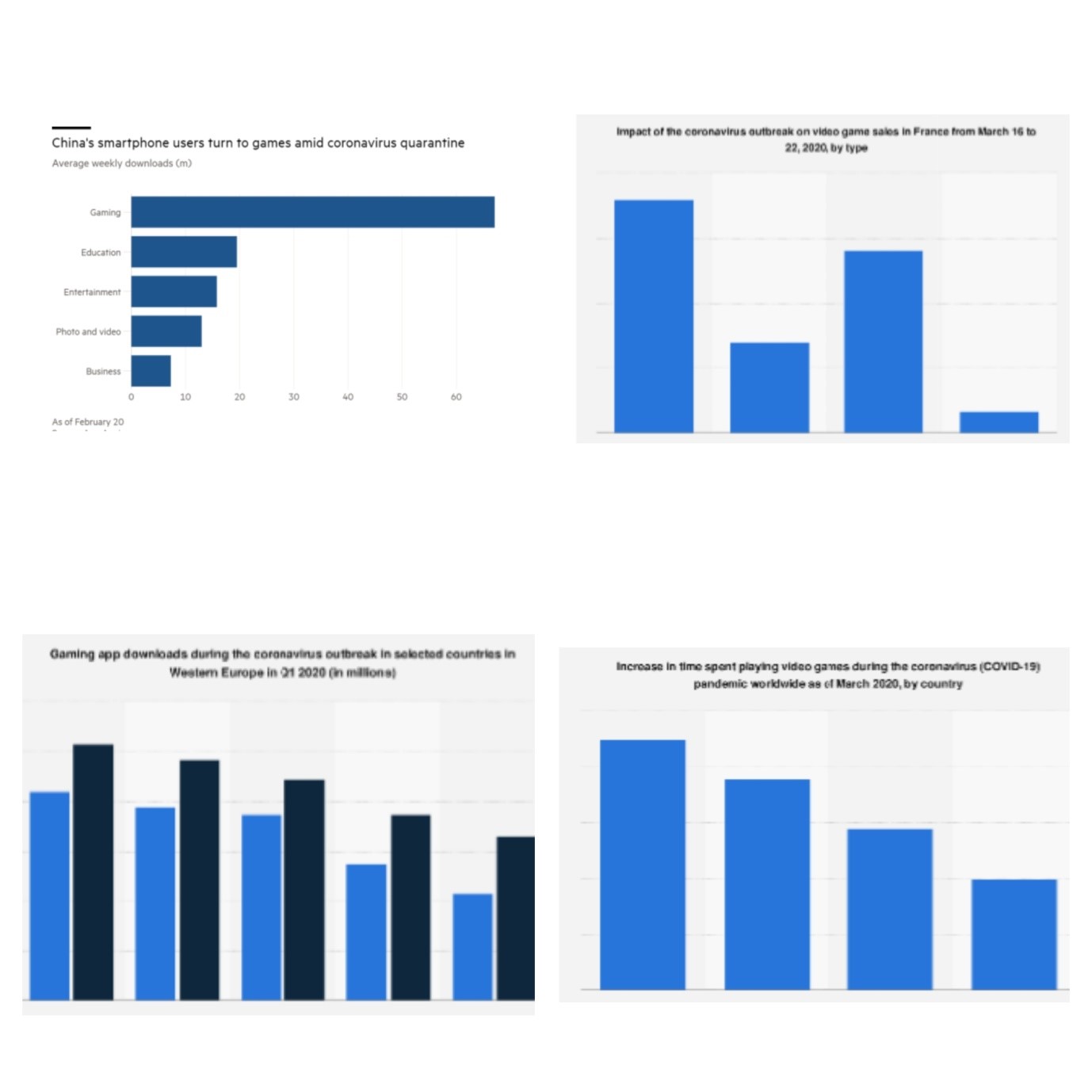 Data showing the surge in the downloads of online games all around the world…
Advantages of dedicated gaming servers
There are ample games nowadays that require a "peer-to-peer" connection and it only works if the game is hosted on the dedicated gaming server. If these heavy-duty games will not be supported by a dedicated server, then it will become unplayable.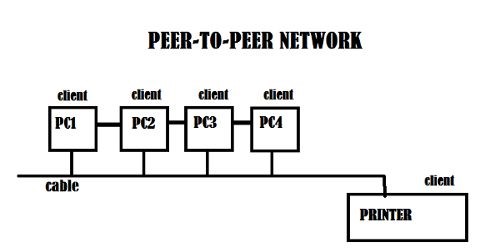 There are many more advantages attached to dedicated gaming servers. Let's delve each one of them one by one –
DDoS free gaming- Anti-DDoS (Distributed Denial-of-Service) gaming is the most wanted and robust demand in the gaming market and why not when it is such a malicious attack. Gaming consoles are very vulnerable to such attacks. Games involving videos, audios, etc. need standard solutions and more protection. Dedicated gaming servers are more than good to protect your gaming consoles from any kind DDoS attack.
More control- One of the staunchest reasons to shift to web server for gaming is to have more control over your gaming console. You will be the protagonist behind setting up of the all the rules and titles and if possible will be able to add modifications.
Low Lag- Dedicated servers are known to cater to lower ping times (ping is the time that an internet signal takes to go to the destination and then return). Gaming servers need to have lower ping compulsorily. Higher ping can also result from a slow web connection. In international gaming consoles, players playing from all around the world will some of the other time will have to face bad web experience. But this can be avoided clearly by dedicated game servers.
Improved reliability- Dedicated servers are any time more reliable than other servers. With the dedicated servers, 99.9% of uptime is gone nowhere and 24/7 monitoring is something that it offers in addition to it. Unlike a shared server, the whole power will be dedicated to your gaming console and thus will improve the reliability to a whole new level.
Optimized speeds- Fluctuating internet connection has led to the failure of so many good gaming consoles. Dedicated game servers are similar to a high-end functioning computer. High-end dedicated servers come all incorporated with speeds that are extremely fast and facilitate uninterrupted gaming among friends.
Additional storage- Dedicated game servers are always ready to serve additional storage requirement and are rendered with mechanism to support any kind of progress needed. This progress is supported at every level of the game.
Utmost support- Dedicated gaming server providers are those who have been known for years in the market of dedicated server hosting. Their customer support is very professional and world-class. You will get access to real-time feedback of the service and the best of the service in terms of demands, clarifications, and services.
Many of the game owners have been seeing bombarding in the number of downloads of the gaming. Meanwhile when the governemnt has been banning people to sit back at home, games like PUBG or Call of Duty have seen massive turnout of people.
Apart from these heavy duty games there are small mobile games like LUdo or Srcabble are also reaching to dedicated servers to handle such huge surge in the number of players which they might have never imagined. If you are not convinced with the words then we have the numerical data as well.
Approximately 22 lakh people played PUBG last  month, still the number is far below the most played game. Google has also recorded a dramatic increase in the number of searches between January and April. This is also giving the best business to the gaming consoles of all times. Not very famous consoles like Nintendo Switch are also experiencing increased number of searches even after having big competitors like Xbox and PlayStation.
Lets narrow down to mobile gaming where PubG mobile had seen the highest number of searches. Following PubG are the games Ludo King, Temple Run, Clash of Clans, etc. The time spent on gaming has also gone up by 44% which actually touched the spike after March.
The big players all around the world are missing out on that field cheering and the camaraderie. Hence big sports broadcasting giants like ESPN or Motorsport Games have come up with the idea of virtual matches to revive the players and the fans all around the world. It would be similar to a virtual concert, the only difference between both will that there will be players in the place of the players. ESPN recently broadcasted the 2020 Championship League of Legends and rising above those conventional sports like NBA, FIFA, etc.
Selecting a Gaming Server To Host
While selecting a gaming server to host heavy-duty games, there are a set of things to be kept in mind.
They are as following-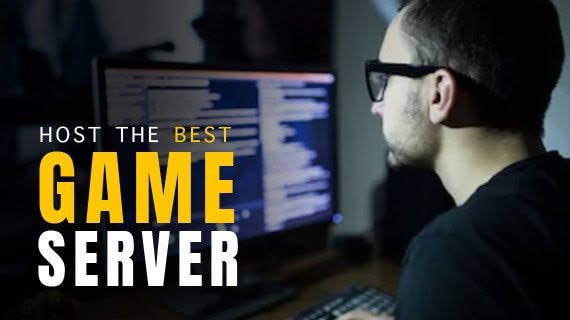 Always be pre-informed of your resource requirements- There will be very few times when you will be playing alone and would love to invite your friends to play with. A shared server would very exhaust with its resources while playing heavy-duty games. Hence dedicated server is the only which you will require.
Keep bandwidth and memory at priority- All the games been played these days ask for a very seamless and fast connection. There is no scope of lagging in the bandwidth or memory thus one might end up spending a lot of money. But to run games like these only dedicated servers are equipped with enough bandwidth and you can easily negotiate at the part you will not be used at all.
Don't fall for cheap decorated offers- The cheap plans offered by some of the less trusted dedicated server providers might tempt you but no benefit can come out of it. They are just bluffing if they are providing a dedicated server at such cheap rates. These servers might not even serve you the basic purposes and all your excitement for gaming will be gone till the time.
Check for world-class customer service- Always ensure before falling for any gaming server whether they have efficient dedicated customer service. After all, you are paying so much to play without any interruptions. technical glitches are very natural to happen but it will depend on customer service of your dedicated service provider that you get world-class solutions before time.
Allowance to monetize- People are already searching for alternative ways to earn money during this lockdown. If you are a gamer then why to look anywhere else when you have the opportunity in your hands. You can monetize through your dedicated gaming server. Hence if you are planning for the same then never compromise with the bandwidth and the memory of your dedicated server.
The surge in the online gaming as well as gaming servers is still going to increase and the summit is still yet to reach. Till then stay safe and happy gaming.