When did you last visit an ecommerce website? Probably a week ago. Or maybe yesterday. Or maybe you are on it right now.
We do a hell lot of things online these days – including shopping. The convenience to browse through a million products without moving a muscle is indeed a blessing, isn't it? Life couldn't be easier for us customers, but we tend to ignore a lot of things. We are so immersed shopping that none of us gave a thought on how much sweat (or blood) may have trickled down the bodies of ecommerce web developers.
As ecommerce tycoons ourselves, we (Go4hosting) know what it takes to make your shopping experience seamless. Having spent more than two decades in the ecommerce industry, we are aware of the tactics that can make or break an online business. We have in our repertoire the skill to craft compelling website design. The 'design' that has the potential to entice visitors to add products to the cart, and check them out.
So, here we are, to share tips that we have so frequently used to create ecommerce portals for our clients. Let's take a quick tour of what it takes to create compelling ecommerce website that brings you customers.
Enable Smart Suggestions
I had my first brush with ecommerce approximately 7 years back, when I bought my first android phone. After a week of research on various ecommerce portals, I had finally shortlisted near about 7 phones that matched my requirements.
A month after I had made my purchase, the website began recommending me the following products.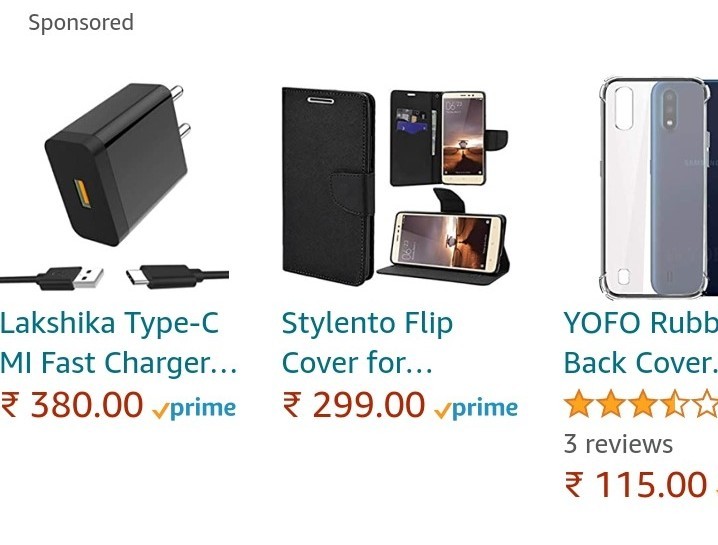 Ecommerce sites, I learnt, implement machine learning (ML) algorithms to learn customers' purchase patterns. Put simply, if you buy shoes, the website would recommend you shoes. If you buy smartphones, like in my case, the website would recommend you smartphones.
One of our clients on our recommendation enabled smart suggestions and reported sales inflation of more than 13% during that quarter.
Keep it simple
Catchy websites are aesthetically pleasing no doubt, but they take like forever to load. The logic is simple. The more time it takes for the products to load, the less interested the customers will become.
It is due to this reason that successful ecommerce portals such as Flipkart, Amazon, and Snapdeal keep a minimalistic look and focus more on site performance.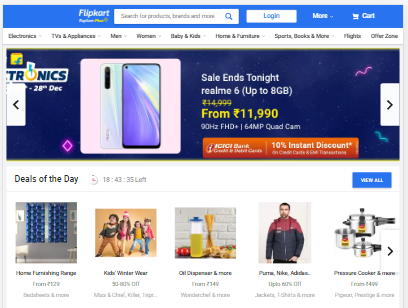 Do not forget the Cart button
You have likely noticed that most ecommerce sites have a cart/bag icon located somewhere (usually the top/bottom right corner). The cart isn't sitting for nothing and has a very important role to play in increasing conversion rate.
The cart should stand out from the rest of the icons. Use bright and complementary colors to make cart discernible.

If possible, embed the functionality to make this icon update in real-time. After all, the shopper must be aware of items sitting in his cart, awaiting check out.
Let customers focus
Most ecommerce websites thrive on ad revenue besides profits made from selling products. Although there is nothing wrong with advertisement, ads can sometimes get too annoying.

According to a research by NN/g group, increased online ads caused nearly 2.8% users to abandon ecommerce websites. That's too big a price for a gain too small.
I am not encouraging you to strip off your website of all ads, strike a balance instead. There must be enough ads to get you money but not too many to annoy shoppers.
Always be honest with reviews
One of the biggest mistakes that ecommerce websites make is moderating negative reviews. In my opinion, there is nothing wrong with customers leaving negative feedback on your product. As entrepreneurs, you should work on improving the areas where your product/service is lagging instead of uselessly deleting user feedbacks.
According to a survey by Lyfe Marketing, 61% users read reviews before purchasing a product. Utilize the stat to your advantage and include testimonials and customer feedback (even if negative) wherever possible. Showcase yourself as honest and trustworthy, and eventually visitors will be compelled to buy from you.
Upshot
There's a saying that goes like –
"For what it's worth… it's never too late, or in my case too early, to be whoever you want to be. There's no time limit. Start whenever you want. You can change or stay the same."
It isn't late in your case either. Start now and you will find yourself in a better position some time later. Implement the ideas that we just discussed. If you already have the above strategies implemented on your ecommerce, implement them better. Think of areas where you are underperforming and begin working on them. Ecommerce success is not obtained overnight. You will need to strive for it every day or have someone like Go4hosting to strive on your behalf.