There were days when only Unix newbies required control panel to manage a dedicated server. But nowadays be it email services or DNS service, needs control panel either of their own or outsourced from external vendors. The current scenario is that it doesn't depend on the depth of knowledge but the ease of using control panel and making lives simpler. To start with lets first get to know about the most popular and used control panel cPanel itself.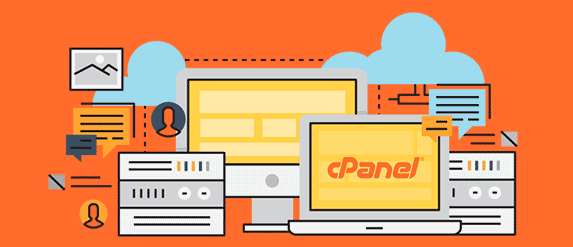 What is cPanel?
What has been known the longest for managing a web-based control panel? The answer will definitely be the cPanel. Name any tool in order to create, administer and manage the websites through one of the best web browsers, cPanel is always ready with all of them. The major aim of cPanel is to make web hosting experience a thing to remember forever. Now, none of the administrators can imagine a website been managed without a cPanel.
Apart from managing files, cPanel manages FTP, creates backups and manages emails as well. Due to the cPanel only now new entrants in the field of website development and hosting find the tasks very easy to do and accomplishing targets. The picture does not end here, cPanel is now also into maintaining databases, uploading and downloading files, editing and creating them and at last deleting them also. All this together made cPanel one of the most favorite choices of the control panel. This is not only because it comes with multiple tools but also caters a peace of mind which is the priority in the end. Therefore, cPanel can be referred to as a special kind of a control panel.
What is cPanel hosting?
Everyone working or even not working in the digital field is aware of the concept and importance of web hosting. It has been allowing businesses and individuals to host their websites or web pages and keeping them online. Each and every file is hosted on the website is carefully protected on CPU like looking servers. But is hosting the website just enough to manage it properly? No, just simply hosting won't make you reach the target audience which you might have planned for in the first place. Being an owner of a business you won't be having time to look out for the files on the website, managing emails or adding domains and subdomains. Hence, for tasks like these also you will be needing a hosting service. This is when comes the function of cPanel hosting India.
So cPanel hosting India is a kind of shared hosting that is powered by the control panel company named cPanel. The shared hosting is the one in which small websites i.e. those have a low volume of traffic. Multiple low volume traffic websites are hosted all together inside the same platform but have their own dedicated section of the hard drive for their own files. The only things they are sharing is the server's CPU and RAM resources. Hosting accounts and websites are managed by the web hosts through the control panel only. cPanel gives your website the advantage of adding new email addresses and install new software or even create additional websites if required.
cPanel vs other control panels
Although there many control panels present in the market, but none of them is even near to cPanel in terms of services and features. Not every control panel is as easy to use as the cPanel and come up with limited features. cPanel gained popularity because the other control panels made the experience for the beginners very complex and an overwhelming process. For all the beginners or old players cPanel makes navigation around the control panel as easy as drinking a glass of water.
But there is a big question which always pops up in many mind is that "How to use cPanel?". Answer to this question is hidden in the features and advantages of cPanel.
This has been observed that the control panel having lesser features reduces the potential of the user to explore the possibilities whether in hosting or else wise. cPanel is the global leader among all the control panels that comes with an edge here and has its own set of advantages. For cPanel, it's not only about setting that benchmark of being the best but to constantly develop and adding new features and hence making the whole website experience more and more enhanced. And this is where cPanel wins the competition every time as the rest of the control panel brand does not have that much capacity and room for constant self-development and thus has become stagnant without any scope of improvement.
Things like scheduling backups, installing updates and many more can be found with none of the other control panels. The "Web Disk" feature makes it easy for you to manage, organize, upload, download and navigate all of your web files.
Due to all these reasons, cPanel is the industry leader for turning standalone servers into a fully automated point and click hosting platform.
Unique features of cPanel 
cPanel specially offers some unique features that one can make use of and make their website more powerful and easily manageable-
File Management of cPanel–

cPanel aims at making lives easier by providing FTP to handle your files. It also provides an account management feature that will help you in making new accounts and will delete the old ones as and when required.

Site backups – cPanel realizes the importance of site backup services and hence provide you one with. There are times when your websites go through serious errors and you can lose significant data. But with cPanel no more worries even if an important file gets deleted or if there is a potential attack on your website.

Database Management of cPanel- One can easily trust to keep their website online 24/7 on cPanel database management. Apart from saving your site's data they include sensitive details like passwords, accounts, emails, etc.

cPanel hosting plans
After getting a proper deep insight about cPanel, let's see what features cPanel hosting stores in itself. Web hosting with cPanel serves all those and in fact, more than that one can expect from an ideal web hosting plan. The features that come at cPanel hosting cost is a steal deal for any small, medium or large scale website. Let's look to all the features and advantages of cPanel hosting one by one-
cPanel hosting is so popular and so in demand and the first choice for all the hosts and is so economical at the same time.
Scalability is something that cPanel hosting is known for. Irrespective of the type of hosting i.e. shared, reseller hosting or dedicated server hosting, cPanel is suitable for all of them.
The license of cPanel comes at such low cost that mostly you hosting provider will be paying for the license.
Multiple websites can be hosted under one license and thus saves more money.
There are no complications in maintaining and keeping it up-to-date like in the case of other control panels.
Despite having such advanced features, understanding and using cPanel is like a piece of cake and does not require any specific technical knowledge.
Adding extra functionalities with cPanel is so easy and is a one-click work.
With cPanel you no need to worry if you are thinking of migrating to some other host server. The transfer process is so smooth and brings portability to the next level.
Supports so many third-party applications and thus offers so much more than you can expect.
Apart from backing up your sensitive data, always ready to integrate external software.
Read More at : What is starter Linux hosting with cPanel?
cPanel for WordPress
There was a time when managing a website needed deep core technical skills, but now things have changed like every other thing. Managing WordPress websites through cPanel sort out all the accounts, domain names, database connections, etc. in spite of having zero technical knowledge. Now, cPanel has become a one-stop solution for the people looking out for the efficient management of web server hosting.

Why cPanel? Because irrespective of your hosting plan and whether you have custom-coded or opted WordPress for website designing, cPanel is the best option to manage your website.
Although both cPanel and WordPress work together as a team but have very different cross-dimensional functions. Where cPanel is a server management technology, WordPress is one of the world's best Content Management Systems. Hence, WordPress is used for building websites but cPanel is used to manage those websites.
To understand it better cPanel helps you in efficiently manage your server without having any technical know-how and WordPress allows you to easily edit, add or remove content from your website.
Now one can very easily download WordPress and integrate with cPanel by installing it and you are all set to run your own domain.
How to install WordPress through cPanel?
Installing WordPress through cPanel is just a simple 4-5 step process. Let's go through all the steps one by one-
So for installing WordPress, first login into your cPanel by entering your username and password.
Find the "Softaculous" which is an app installer common to most of the control panels. And then search for "WordPress".

Then you will be asked to select the WordPress domain name and protocol. The next window will have "Install" tab. After that "Software Setup" page will be displayed. Once you have chosen the needed protocol. The preferred one is using https if your domain has SSL certificate. After you are done installing, you will just have to set your login details.

The next step after setting all the login details, you will be directed to the window where you have the option to install plugins and theme.

At last, its advisory to check the installation and after the test you will finally be directed to the WordPress dashboard.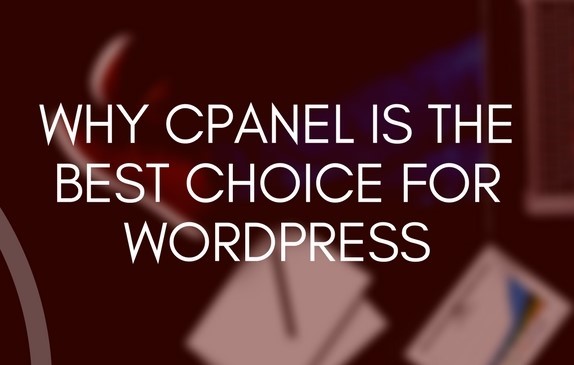 Read More at : How Do I Login To The CPanel?
Saying this would not be an exaggerated statement as it provides a one-click solution to install multiple software platforms incorporated within a single platform. So you can very easily access your WordPress dashboard without even switching platforms. Hence, gone are the days when you had to open plenty of other screens for accessing your email accounts, customizing them and perform multi-tasks simultaneously.
 But the application of cPanel is not restricted to just installing WordPress, it's so much more to it. There are so many web applications that can be installed so easily through cPanel including all the blogs and portals. These web applications are like Drupal, Joomla, phpBB, etc. All the other control panels may also provide these features but the ease with which cPanel manages them all together. After tasting the experience of cPanel it would definitely be difficult for any user to shift to any other control panel. And if you get to know about any other better control panel do let us know.