World Before Cloud Computing-
The one technology that has outpaced any other would be cloud computing definitely. Before this world was going through some serious data and service problems. Just a single hardware breakdown, the services used to go down and no matter how good or big any business was all the hard work went waste. The computing power was improving after microprocessors and microelectronics were discovered but still at some point computational and storage resources were suffering.

The Evolution of Cloud Computing
And then boom arrived the cloud computing basics. In no time, cloud computing became a significant matter providing the future generation internet based highly scalable distributed computing systems using computational resources to fulfill the demands. This was the cloud computing history timeline. The feature of cloud computing that was surprising people back then was the ability to access applications from anywhere and anytime. As the requirements were increasing, cloud computing was becoming intelligent with time just as the wine ages.
Cloud Computing Service
Cloud computing definition is something that cannot be described in some lines. If to describe in the most layman language then, cloud computing is the delivery of diverse services through age the internet. The tools involved in this revolution are data storage, servers, database, networking, and software. The access to the data is till the time one is connected to the web.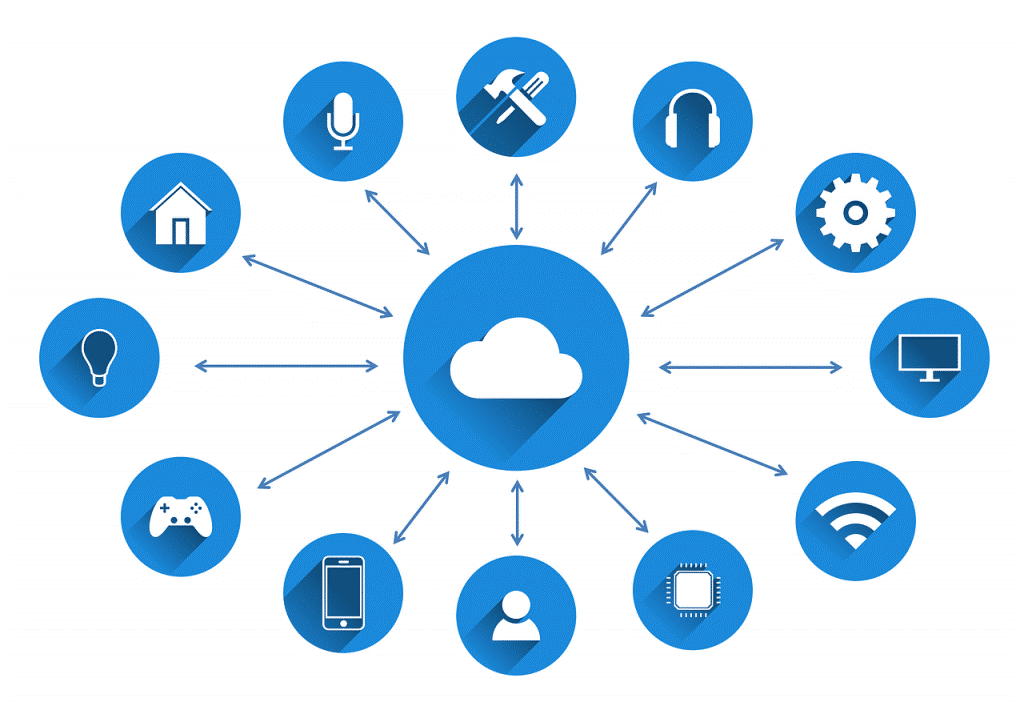 The Distribution of Cloud Computing
Now when cloud computing has been discovered, technology accelerated at the fast and furious pace. Very soon, the major companies shifted to cloud services or adopted cloud hosting and started relying on data centers to meet the computing needs of the users. Big technology giants like Microsoft, Google, Amazon came up with their cloud computing services. This ensured people more than the future totally relies on the development of cloud computing. The personal touch of cloud computing when it comes to data security won everyone's hearts. So basically it became the one-point access for all the computing needs of consumers.
In the present scenario, there is an infinite number of companies that use cloud computing services. They either have their own resources for it or generally go for paying for any of the top cloud hosting service providers. Since then cloud computing has been taking off the pressure from people carrying devices to workplaces or elsewhere. But definitely this all won't have been possible without seamless internet services.
Standout information
The best discovery after the discovery of microprocessors and microelectronics.

The cloud computing revolution would not have been possible without data storage, servers, database, networking and software

Big giants like Google, Microsoft etc. jumping into the business of cloud service provider

All the leading IT firms adopting the cloud services of their own or through cloud hosting services.
But when anything is on the path of popularity and fame, that is the time when maximum myths are formulated. Cloud computing is no exception.
Myths Related to Cloud Computing
Here are some of the commonly heard or known myths related to cloud computing-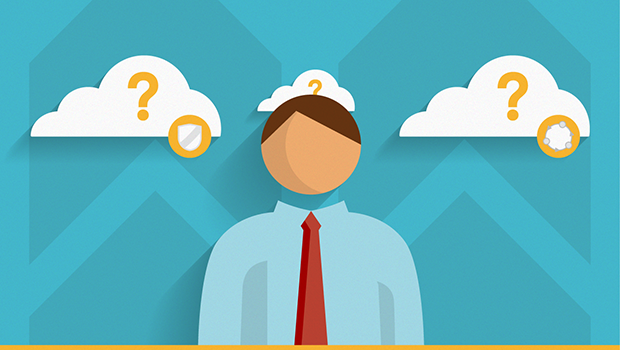 Cloud is not as secure as it seems like- People have been unnecessarily concerned related to cloud security. Although the data stored over the cloud can be retrieved from anywhere on any system it cannot be accessed so randomly. Only the concerned authorized person can access the data which is typically stored in a data center guarded by multiple servers. Data stored in the data centers of big shot companies like Google, Apple, etc. among other massive amounts is a thing that is not worried about. That data can only be accessed once you are signed into that cloud service platform. Although there are plenty of cybercriminals working day and night to loosen the tight security of cloud security solutions. But without any doubt, data is more protected and bona fide overcloud. So in spite of worrying about the data security over the cloud, put in more worries related to the choice of cloud service provider you are going to choose.
The Cloud Environment is not Suitable for Critical Applications- This statement is totally vague in itself. Cloud storage is known for its reliability and scalability which is the priority requirement for any critical application. Hence the question "But is it ready for mission-critical applications?" goes out of the picture. The applications hosted on a cloud service have faster access to additional computing resources. Out of all these major percentages of the large enterprise applications are for collaboration, emails, conferencing or automation. Not only this, they can implement a higher degree of infrastructure redundancy. The computing resources are easily scaled in a more efficient and cost-effective manner as the resources are shared across all the customers. But the cloud industry is not going to let this concern unaddressed. They have come up with this idea of making the Service Level Agreements (SLAs) higher for the mission-critical applications. Organizations dealing with sensitive matters like financial services, technology development companies, Government alliances. The applications serving these services require premium security and resilience.
Cloud Applications do not Perform up to the Expectation- There is no doubt it that cloud computing offers great promise to the developers. But the thing which all the developers need to understand is that there are some practices which have to be followed to make the respective application run smoothly overcloud. When implementing a project in the cloud
Standout information
Cloud is as secured as it claims to be

Cloud environment is very much suitable for non-critical as well as critical applications

Cloud applications perform better than the applications hosted elsewhere.
There are some checkpoints that should be covered before giving your application the taste of cloud computing –
Business Objectives- The business objectives are very important as these objectives are important for the success of the business further. And the resources put into use to achieve those objectives are equally important. Hence, "Why do you want to move your application to the cloud?" should be your main question.
Cloud Service Level Agreement (SLAs) – Every cloud service provider has its set SLAs which they can meet. The onus lies on you to decide that what SLA would be appropriate for your application. SLAs vary from narrow to broad, simple to complex based on the nature and category of your application.
Business and Technology Requirements- Before migrating to the cloud apart from business objectives, the technology requirements of your business should also be thoroughly analyzed. As sometimes applications need to be re-engineered before migrating them into the cloud. This re-engineering can alter the technological algorithms from up and down. Things like you're your application needs a lot of on premise technology. Also like is there are any issues related to compliance or your application deals with, Therefore, before finally migrating into the cloud the core technological background must be studied and then only any action must be taken.
Cost Estimation-  An organization decides all the activities around its budget only. Cloud migration is one such activity that will require a good separate budget. The budget may depend on the type and size of your application. This is why cost differs from one application to another. The cost increases when the application has not been custom ally designed to be built on the cloud.
Selection of Cloud Vendor- Then comes the hardest and trickiest part. Once you have gone through the whole checklist and everything seems to be fine. Then you have to select the most appropriate cloud vendor for your application. There are some big shot names in the cloud field like Amazon, Microsoft, etc. But nowadays, many medium-scale cloud vendors are gaining popularity that is been approached by small and medium scale organizations. Once you will decide your whole application will mature over the cloud environment and will use its tools further.
Standout information
Look out for your business objectives

Cloud Service Level Agreement (SLAs) must be taken care of.

Study whether the technology your application is using is apt for cloud or not.

Budget of your organization

Last but not the least, selection of the best suited cloud vendor.
Types of Cloud Deployment
Public Cloud- You might find many and confusing definitions of public cloud all over the internet. But understanding the Public cloud module is as easy as to doddle. So when multiple applications come together under the umbrella of a single cloud platform then it is considered to be a public cloud. These customers share the services and tools of the same cloud platform. This is the most popular and most adopted kind of cloud module because apart from serving all the cloud storage requirements, it comes at such an affordable price.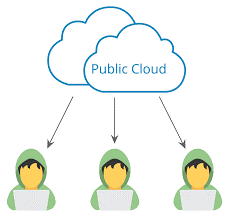 Private Cloud- Organizations dealing with sensitive data like government agencies or tight regulations prefer private cloud over the public cloud. As is a private cloud, the cloud platform is dedicated to just one business. The best part is that none of the other sources can utilize those computing resources. In this way, these organizations feel more relaxed and secured. Although these benefits come at high-cost companies who opt for private cloud solutions do not feel it as a problem.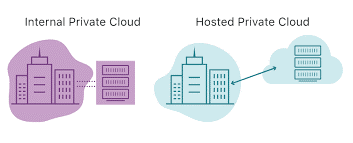 Hybrid Cloud- Hybrid cloud is the perfect amalgamation of the private and public clouds. These are designed in the way that applications can be seamlessly blended in. The application gets the advantage of private and public cloud both. The sensitive part gets the security of the private cloud and computing power of the public cloud. "Cloudbursting" model of the hybrid cloud is the most popular one wherein private cloud acts to be the primary cloud. Now when the requirement comes to expand the infrastructure which cannot be supported by the private cloud, then comes the work of the public cloud.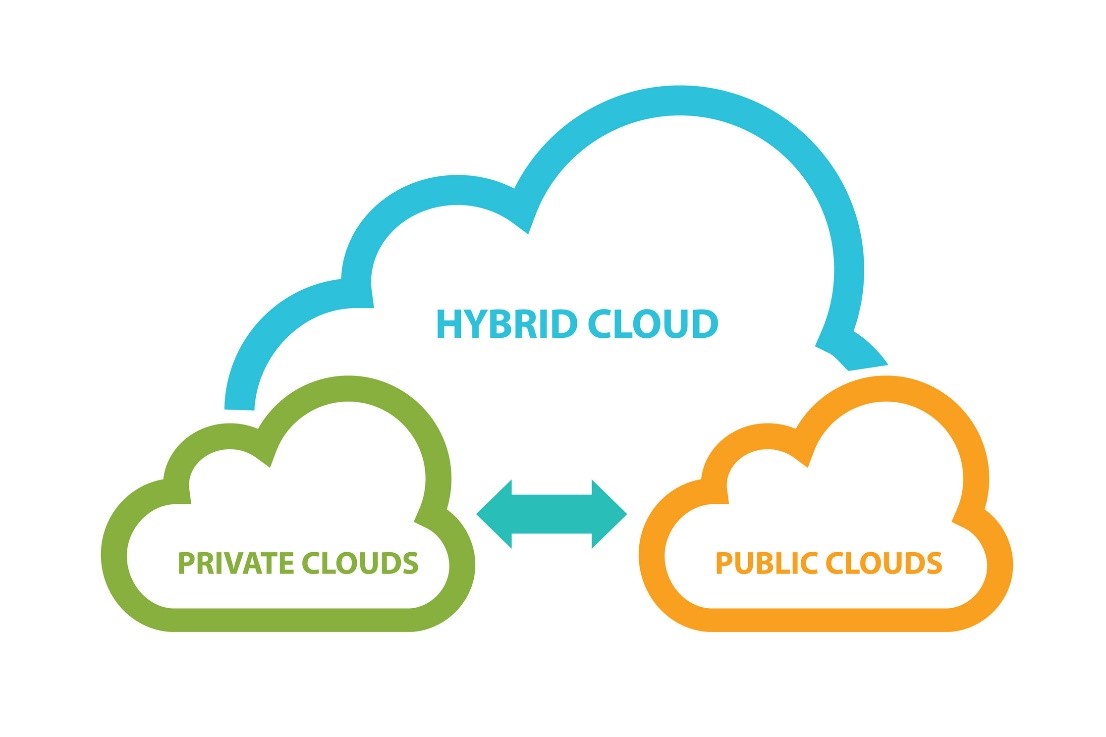 Multi-Cloud- It is a more typical version of a hybrid cloud. In this private cloud combines organically with more than one public cloud solutions. All these cloud platforms are accessed through a single software-defined network. The architecture is so designed that private cloud acts to be the more interim part. And the rest of the public clouds are from multiple providers. The basic aim of multi-cloud is to achieve versatility and specialization.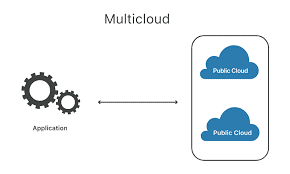 Standout information
Public cloud- one cloud platform, multiple applications

Private cloud- one dedicated cloud platform hosting one application

Hybrid cloud- application hosted on both public and private cloud

Multi-cloud- one application partly hosted on private and partly on multiple public cloud services
But as the applications are becoming more and more portable and computing power is improving, different types of other cloud models are also coming into the picture. Multi-cloud becoming more like an Omni-cloud. Big enterprisers are molding cloud services according to their convenience. Hence, the cloud is not just cloud it has been branched into so many multiple branches and is updating itself now and then.