In these times, we often witness many startups coming up with ingenious ideas and solutions. In fact, these originations can create several impactful SaaS products or side projects, and people build the version of their application within a week and release it. All these powerful applications are possible due to several factors and one of them is Virtualization in Cloud Computing. 
According to Statista Research Department, In the current year, the market of data center virtualization recorded a revenue worth seven billion U.S. dollars and which is expected to exceed up to 23 billion U.S. dollars by 2030 by the global application virtualization market.
Every day, virtualization in cloud computing is helping industries; because of this, the demand for experts and skilled engineers in virtualization is growing.
Virtualization in cloud computing allows companies to run several applications and operating systems on a single dedicated server. It is all about offloading the excessive requirement of hardware and utility costs. Also, it can swiftly transform a company's infrastructure and enhance its efficiency.
Read on to learn about what virtualization is and some of the various kinds of virtualization out there and how they are beneficial to common business needs. 
What is Virtualization?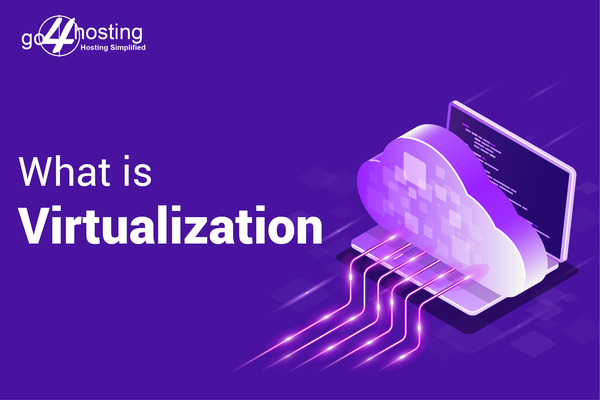 In an extremely simple way, Virtualization is the formation of a virtual version of something instead of the actual ones, such as a desktop, a server, an operating system, a storage device, or network resources.
In the implementation of virtualization, businesses require professionals with expertise in technology. The purpose of virtualization is to replicate the already-developed program such as applications, databases, etc. Later, these programs are made accessible to users for various purposes over the internet.
Through virtualization, developers have virtualized the original program and made it available for the user as cloud-based storage all over the internet which we use in the form of Google Drive, iCloud, Dropbox, etc.
How does Virtualization Work?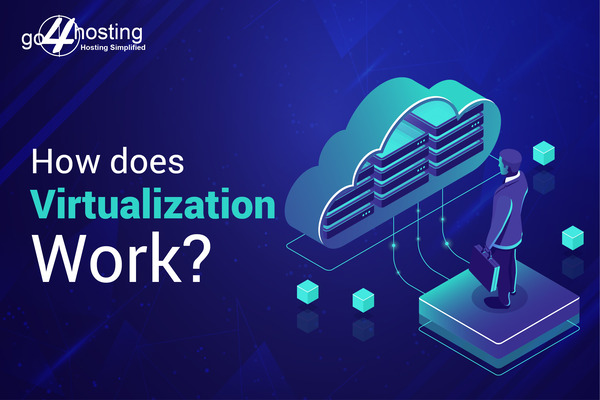 In the process of advanced virtualization systems, a piece of software, known as the Hypervisor, is takes care of the hardware. Apart from that everything present on the system can only see and interact with the Hypervisor.  
The Hypervisor help in creating virtual hardware which is later presented to the systems or we can say guests running on top of it. Then, the Hypervisor translates the request of the guest over to the physical hardware. 
To achieve the enhanced performance of one or more of these features, virtualization has been used: 
scalability 

reliability 

availability 

agility 

Security
Theoretically, the process of Virtualization in cloud computing is a simple concept.  
What are the various types of virtualization?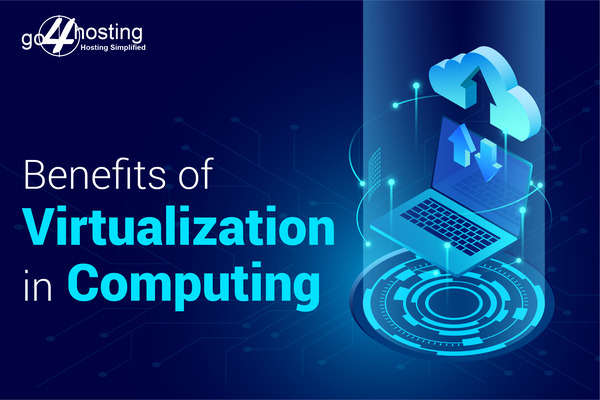 Virtualization in cloud computing allows CSPs to create a virtual simulation of multiple products or services on one machine without impacting the efficiency of the system. 
Virtualization not only help cloud providers in reducing hardware resources and implementing energy-saving computing techniques, but it also allows cloud users to purchase computing resources according to their needs to only subscribe to essential computing resources as their workload expands.
The implementation of Virtualization has been done in different ways based on the programs. There are different types of virtualization, which you're going to learn below.
1. Storage virtualization
In recent years, through virtualization in cloud computing, the area of storage management has been improved. 
Storage virtualization helps in gathering and amalgamating various physical storage units and rendering them as a single cluster of storage over a network.
It improves effective storage management by ensuring that multiple storage points can easily be accessed from a single repository.
2. Network virtualization
Network virtualization is one of the crucial types of virtualization, it is used to merge multiple networks into one. Also, it duplicates network resources and runs an interconnection between virtual machines.
It can separate and deploy the virtual networks with each other without affecting the other. 
For example, in creating a virtual network, you can share your bandwidths and assign them separately to various channels where they are mainly required. 
It allows different users to run the same virtual network on a physical network without causing latency issues on the network.
3. Application virtualization
The main purpose of application virtualization is to make sure that the users of the cloud have remote access to applications from a server. 
The server contains all the information and features required for the application to run and can be accessed over the internet. As a result, to gain access you do not need to install the application on your local device. 
It offers flexibility to the end-users to access two different versions of one application through a hosted application or packaged software.
4. Desktop virtualization
Desktop virtualization is used to remotely host end users' operating systems on a server or data center. Also, it allows users to access their desktops using various machines.
It gives users the flexibility to work on multiple operating systems rely on the demands of a project. 
Besides flexibility, it also offers user mobility, portability, software updates, and patch management. 
5. Data virtualization
When we fetch data from various sources sometimes organizations are faced challenges. Data virtualization helps in resolving such an issue by ensuring that the fetched data is analyzed collectively to enhance productivity.
Additionally, it also ensures that organizations can centrally manage all their data stored in multiple sources such as Excel files, Google Analytics, and HubSpot reports, and renders them as a single data set.
6. Server virtualization
Server virtualization helps organizations to divide server resources in a way that ensures full resource utilization. 
Substantially, it helps in breaking up huge physical servers into multiple instances of virtual servers. For each server, it makes it possible to be masked and run as an individual server.
It helps organizations to scale their server resources without investing in physical servers and deploy them depending on user requests, needs, and computing power.
Benefits of Virtualization in Cloud Computing
1. Protection from system failures 
Virtualization protects from system failure as users could perform the same task simultaneously over multiple devices simultaneously. 
2. Effortless data transfers
The required data can be efficiently allocated and transferred to the appropriate authorities anytime.
3. Firewall and security support 
In virtualization, through firewalls, you can prevent the system from any unauthorized access and keep the data safe and confidential.
4. Smoother IT operations
It makes the operations process streamlined and agile. It helps in troubleshooting technical errors and gives smooth, flexible, and easy-to-use operations. 
5. Cost-effective strategies
With this technology, you can manage extra expenditure on physical devices and servers. 
Conclusion
Thus, we can conclude that although Virtualization might not work for everyone in every possible environment and scenario; its cost-effectiveness, overall efficiency, and ensured security levels that it assures make it an option worth serious consideration.
However, it is essential to note that whenever you choose any kind of virtualization, make sure that your service providers have a straightforward system. So, that they look after all the tools effectively and you don't need to put your efforts, time, and energy into managing each of these virtual servers individually.
Virtualization implementation needs technical expert knowledge and should only be handled by professionals. So, if you feel you need help in setting up virtual servers or if you are seeking a cloud computing service provider for virtualization, go4hosting.in can help. Contact us!