Are you searching for a plugin that allows you to accept Bitcoin payments on your Magento store?
If you time-traveled to ten years ago, you will find no 'cryptocurrency' but a bunch of computer programmers struggling to set up the first of its kind — Bitcoin. Fast forward to the present; cryptocurrencies, especially Bitcoin, has become an accepted medium of exchange for many businesses and even government agencies.
For instance, U.S Telecom giant AT&T in May became the first major mobile carrier in the country to Bitcoin as a method of payment for its services, while authorities in United States State Ohio accept the cryptocurrency as a method of tax payment.
Without much ado, we will assume from this point onwards that you already understand what Bitcoin is and only want to know which payment gateways you can use to collect the cryptocurrency on your Magento store.
Interestingly, most of the gateways work in the same manner, that is, collect the Bitcoins during a customer's purchase, convert to cash in real-time and send you the equivalent cash value when you request a payout.
That said, here are the top three plugins we found for eCommerce merchants who want to collect Bitcoin payments on their Magento store.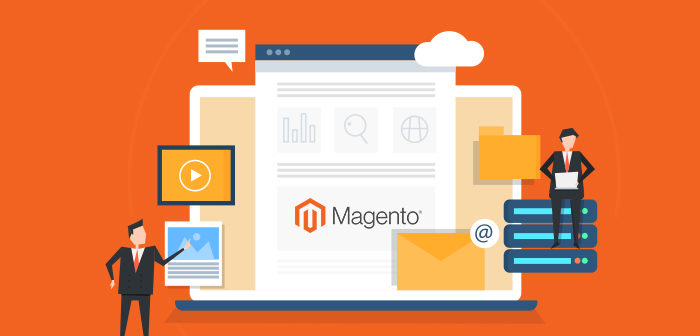 Note that you can choose to install and setup these plugins by yourself or hire a Magento development company to help you achieve the best results. The payment gateways also offer support to merchants who wish to install their plugin.
Top 3 Plugins to Accept Bitcoin Payments on a Magento Store
Coingate
Coingate started its crypto payment gateway business in 2014 and has since then become one of the most used platforms for eCommerce merchants. The company has reportedly processed over 600,000 payments within its five years of existence and offers a plugin in for Magento merchants. The company provides a guide for installing and setting up the plugin with the most basic steps including signing up on their website, running a sandbox environment, generating API credentials and then enabling it on the Magento backend.
Fees and Payout Currencies
Coingate charges a 1% processing fee meaning that if for instance, a shopper pays 10€ worth of Bitcoin at the time of the transaction, you'll receive 9.90€. They offer payouts in Euros, U.S. Dollars, Stablecoin (USDT) or Bitcoin.
CopPay
CopPay is another Magento payment gateway that allows users to collect Bitcoin and other popular altcoins (cryptocurrencies that are not Bitcoin). The plugin is available for free with the developers offering 90-day free support following the initial installation.
However, the plugin is only available to Magento 2 users, highlighting another reason why it is vital to upgrade your Magento website before the company ends support for Magento 1 in June 2020.
Meanwhile, CopPay still allows you to opt-out of accepting crypto payments anytime, with the option to revert to traditional currency available on the admin panel.
Read more at : Blogs That Can Help You Derive The Maximum From Magento
Fees and Payout Currencies
The developers of CopPay do not charge any fees for the transactions but likely make their profit from offering support for prices ranging from +$39.00 for priority support,  and +$79.00 for one-year.
You will receive bank payouts in Dollars (USD), pounds (GBP), or Euros (EUR).
BitPay
Among the three payment gateways listed so far, BitPay is the oldest crypto payment processor, having launched in 2011, when Bitcoin was still in its infancy. Remember, the Ohio tax department mentioned earlier? BitPay is also their official Bitcoin payment processor.
Interestingly, the company which has on record processed $1 billion worth of transactions also offers a plugin plus guide for Magento merchants, although the extension only supports Magento 1.9 websites.
Fees and Payout Currencies
Like Coingate, BitPay charges a 1% processing fee while the plugin can be downloaded for free with no additional payment to subscribe.
Payouts are made daily to a merchant's bank account in the following currencies, Euro (EUR), US Dollar (USD), British Pound (GBP), or any of the supported fiat currencies. You can also opt to receive the payout in cryptocurrencies such as Bitcoin (BTC) or Bitcoin Cash (BCH) or stablecoins, GUSD and USDC.
Rounding Up
Setting up the top three payment gateways for Bitcoin payments listed so far should take less than an hour barring any difficulties, although you can choose to hire a custom Magento development expert to avoid any unnecessary errors.
In the end, you should have a few Bitcoin payments rolling in, thus, offering more payment options to buyers and increasing your chances of closing more sales.
Author Bio – Ronak Meghani is a serial entrepreneur and who has worked with small-medium-large companies. He is having an 8+ Years of expertise and closely working with eCommerce ventures since 2009. He is a Co-Founder of Magneto IT Solutions, a full service of eCommerce Development in Bahrain, USA, India, Ireland and USA. He's enthusiastic about fitness, start-ups, entrepreneurship, and all things marketing.