Server colocation has become one of the highly adopted options for businesses of all contours. In today's scenario, an online venture requires a gamut of planned strategies, expert approach, strenuous attempt and huge capital to build a strong online presence. Redundancy, scalability, and security are the three imperative parameters without which business growth is unlikely.
For many businesses, it is not at all feasible to have all the three attributes at one place. Here, server colocation appears as a blessing for the enterprises to optimize their processes, generate new revenue streams while reducing overhead costs.
Server Colocation in a Well-Equipped Data Center Facility Benefits Your Business in Many Ways:
Unmatched Server Management:
The colocated server is managed by the IT professionals, which ensure that all your critical applications run around the clock with timely updates, backups and security tools integration. Dedicated IT professionals monitor your server and optimize them for peak performance.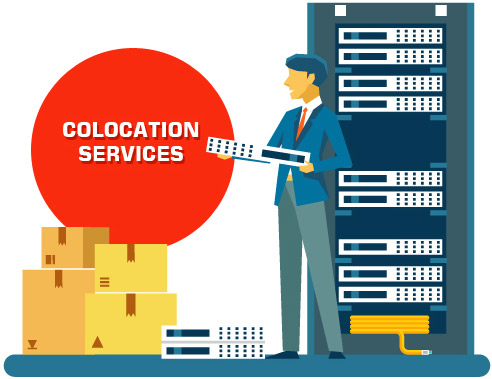 Safety Layers:
A colocation facility is armed with a number of security layers – network security and physical security. Server is protected against intrusions by firewall integration whereas physical security is ensured by biometric access, CCTV surveillance, advanced mantrap, etc. Apart from network and physical security, a colocation service provider protects your business against unforeseen catastrophes, such as hurricanes, flood, fire, etc.
N+1 Redundancy:
Top tiered data centers maintain N+1 redundancy, which means that even if any of the components get failed or if there is a power outage – this will not impact your business bottom-line at all. The redundancy in a data center minimizes the chances of network availability keeping your data up and running whatsoever is the case.
Carrier Neutral:
A carrier neutral data center facility is housed with multiple ISP's, which gives you an opportunity to switch to any of telecommunication network at any point of time without facing any disruption in the ongoing operations.
Choosing web server hosting colocation services from a reliable vendor not only saves you money but also helps your business to thrive.