Colocation Services are Emerging as a Cost Effective Solution for Global Organizations.
In this highly competitive world, it is imperative for businesses to implement high levels of IT technology along with reduced costs and limited resources. However, this is not possible for organizations, as it involves huge investments to be made in data centers and a regular up gradation of the IT infrastructure and software applications, as per the technological advancements happening around.
Colocation services are thus increasing in demand. It refers to the process of collocating the web servers of a company in the data centers of the colocation service providers and sharing the fixed rentals for utilizing rack space, cooling and bandwidth of the data center. In a colocation facility, a company can rent space for servers and other hardware components.
Colocation services ensure economies of scale for the organizations. They provide the features of disaster avoidance, data backup maintenance and ensure business continuity. E- Commerce sites, web commerce, telecommunication companies etc. are regular clients of the colocation service providers.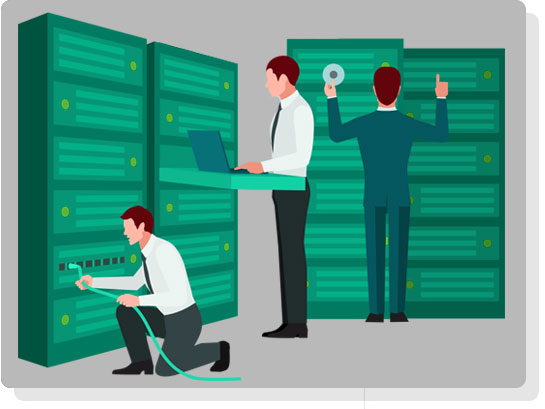 There are Numerous Benefits Associated with Choosing a Colocation Facility Over Constructing one's Own Data Center:
Colocation facilities provide the benefit of less capital expenditure for a company, as the data center facility; server and hardware components are all a responsibility of the colocation service provider.
Colocation data centers ensure better outage protection. They maintain robust power generators and power back up etc. to care of any contingency that might hamper the business.
These centers offer proficient technical support in the hour of need, which might not be possible for the organizations to arrange and pay for.
The colocation centers provide higher bandwidth to the businesses and that too at a lower cost. They ensure appropriate network connectivity.
The colocation service providers facilitate adequate physical security to the servers and physical hardware's, such as badge access, video surveillance, bio-metric admission, etc.
Colocation services in India are flourishing at a large scale, as more and more companies have started employing their services. It is a beneficial option for small and medium sized companies that cannot afford to build their own data centers, or full-fledged IT facility due to money crunch.
Colocation service in India ensures increased network connectivity and high bandwidth capacity to its clients. These data centers are cost effective solution, equipped with high security provisions. Because of their location in the non-seismic zone, the colocation service providers in India offer a safe data center for the organizations along with the value for money.