When you think of online gaming, you have to realize that the dedicated server is the king. In online gaming, every second counts and developers are keen to have dedicated servers instead of a P2P or peer-to-peer network. The latter was responsible for causing lags which can make your gaming experience miserable. When you sign up for dedicated servers for gaming, it can be the way to enhanced site performance and high data throughput. This would automatically mean excellent customer feedbacks.
Any user or client, whether it is external or internal to your company, is not going to be happy on experiencing poor site performances on a regular basis. They will want services which can guarantee superior site performance. Even workers in a company which is continuously evolving will start to adopt technologies on their own faster and this triggers the problem of shadow IT. This becomes the main choice of a company where the IT is not capable of doing its job.
So, in shadow IT, which is a growing issue in most businesses, the teams dislike some current solution. Therefore, they adopt another solution which can do that job better. This may range from adopting new database tools to even new server technologies. This is why when you think of server technologies or when you plan upgrades it is best to choose dedicated servers over which you can enjoy higher controls. Moreover, a dedicated server will guarantee better performance. Whether you sign up for managed or unmanaged solutions, you will get enhanced business performance from dedicated servers. Even if you steer clear of virtualization you can own a dedicated server which will assure you of the best possible outcome for your site. This is exactly why gamers are so keen on using dedicated server hosting.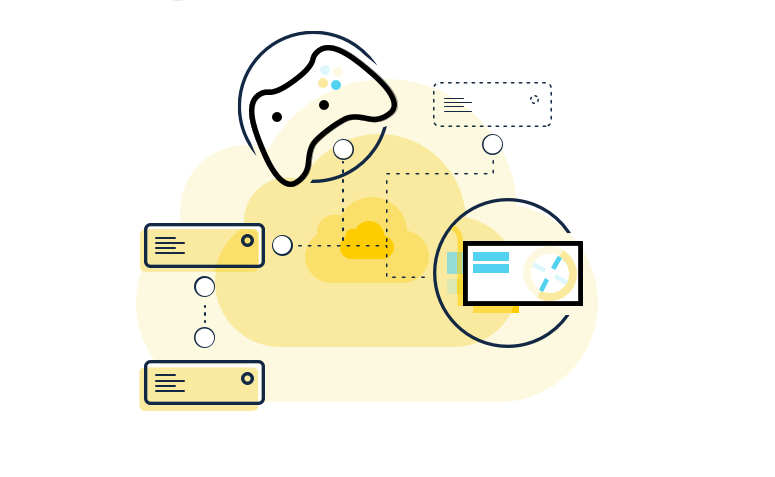 The main reason for the switch from a P2P connection to a dedicated server for gaming is to handle the huge traffic which is common for many of these online games. Incidentally, for the MMO or multi-player online games this is most vital because such games will have hundreds of gamer playing simultaneously. So, when traffic to a gaming site grows, just as in the case of eCommerce stores, you begin to feel the need for dedicated servers. If the site cannot cope with the traffic spikes, it will eventually crash. For instance, there had been several complaints about lag time among players of the game Call of Duty: Advanced Warfare. When this new game was launched the developers had assured the people that they would be using dedicated servers for getting the best possible performance. However, in reality, they used another kind of server too which allowed some players to host part of this game from their own systems, giving them an unfair advantage. While dedicated servers may be more expensive than the rest gamers are in no mood to go back on their demands for these servers.
How to choose dedicated servers for gaming:
Y

our server needs will change depending on the kind of online games you play and how often you will play those. It is advisable never to settle for the cheapest options because these may compromise on quality of services. You must definitely look for a dedicated server within your budget; you however have to ensure that it offers you the specific features you need like dedicated round-the-clock supports and uptime guarantees. It is perhaps better to pay more to get a server which has the capabilities to serve your gaming needs.

When you

choose dedicated hosting for gaming purposes,

you must ensure there are no hidden fees. The basic package may not include all the features you need for your gaming. So, you should ideally do some research beforehand to know what features you will need and whether you must pay extra for these. For example, there are some

hosting services

companies that may charge you monthly management fees while there are some which may ask for installation fees.

Customer support is one of the most important things to consider when choosing a dedicated server for gaming. You should ideally be able to get technical supports any time you need them. This is particularly necessary when you play online games at night.
In this way, with the number of online gamers on the rise, the demands for scalable and robust dedicated servers are also on the rise. Gaming is no longer confined to a handful of people sitting at their desks with their PCs. It is now open to millions of people all over the world who are picking teams and competing against one another. To handle this huge traffic loads and data usage you will need specialized machines or dedicated servers. The latter have practically taken the gaming world by storm. They have the architecture, flexibility, scalability, supports, high speed and optimal performance which any high traffic site will need.
In case of any hosting requirement, you can easily contact us for Hosting Requirement.