What I am going to say is likely to sound crazy but is completely true: WordPress themes affect your website's SEO. A theme may not make or break your SEO but it does have some weight nonetheless. Search engines don't directly judge you on the basis of themes but on the technical and aesthetic aspect of your website, which the theme directly influences.
Light-weight themes are fast but lack the aesthetic appeal that intrigues users and they remain glued to their screens. They load fast but have too much a bounce rate than a website should ideally have and thus almost never rank on the first page, save for a website or two. On the other hand, themes that are aesthetically appeasing are also heavy and clumsy and despite having what it takes to convert customers they perform poorly in SEO, given their enormous load time.
Your job as an entrepreneur is to strike the perfect balance of look and performance on your website and my job as a blogger is to help you strike it.
So, here's our guide on how to choose a WordPress theme that is both fast and appealing. Buckle up, people.
Decide on your Website's Niche
The very first thing you should do is decide what your website is trying to achieve and choose a theme based on your niche. Niche is essential because it helps you decide what's the purpose underlying your website.
Is it an online newsroom/blog or an e-commerce website? Note that each of these niches has a different objective. An e-commerce is trying to sell products to customers whereas a newsroom is trying to prompt users to read its articles. The e-commerce should therefore display its highly sold items and the blog its featured articles.
Depending on your niche, your website may look like one of these –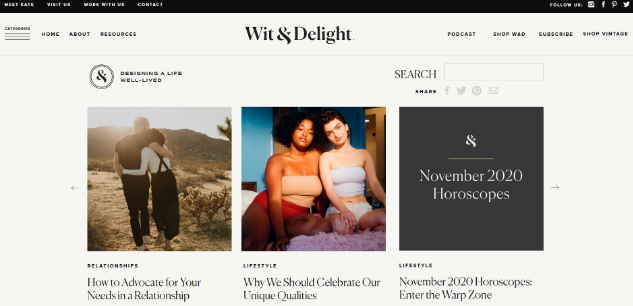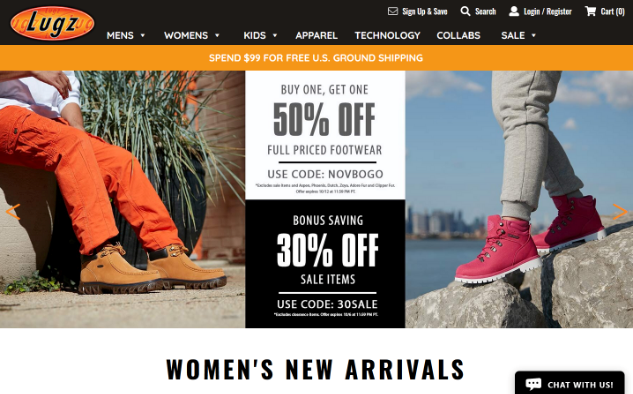 You will find that your theme provider has more than a thousand themes for both niches – e-commerce and blog. Choose a design that you think suits you the best, while maintaining as simple an appearance as possible.
Know your page size
Once you have shortlisted themes based on your niche, start deploying them to your pages. I am assuming you haven't launched a website yet or if you have, start configuring those themes to a dummy webpage. This dummy page will allow you to experiment with different themes while also analyzing the look, feel and performance of your site with each theme.
The process is unusually long but effective, for it takes away all the elements of the guesswork out of the equation and allows you to feel the theme for real. You can make educated, calculative guess, however, if you know the average size of pages on your website.
The ideal average page size, according to Pingdom, is 500KB or less. Even with all the images and CSS scripts, I recommend that you keep all your pages less than 400 KB in size.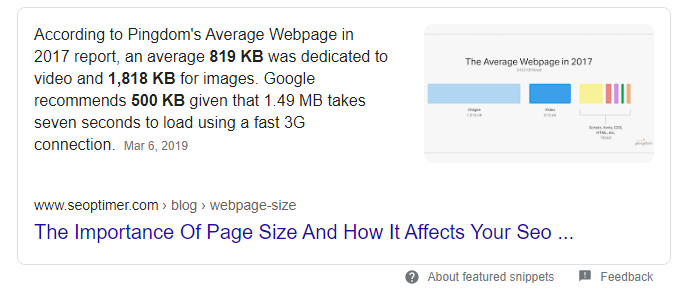 So, do check the final page size after you've configured the theme. To your comfort, the website you are configuring the theme from will already have the theme size listed. Add to that the size of your page and check if they both add up to 500 KB and less. Here's how we did it at Go4hosting –
Our page size without theme – 330 KB
Desired page size – 450 KB and less
Required theme size –
450 – 330 = 120 KB and less
It has been long since we configured a theme from third-party providers, we have chosen to have our own CSS because that way we were able to compress our pages even more, and to less than 100 KB in 90% of the pages.
Create a list of functionalities needed
WordPress themes come with tons of functions, colors and layout and allow you the freedom to choose what functionalities you want to keep and exclude. Include just enough functions that allow your users to have a seamless web hosting experience on your website. If there is a function that users may not find any use of, better let it go. As we have been emphasizing, less is more in the SEO industry.
You can manage this better if you create a list of functions that you think the visitors would need. For example, an e-commerce site may choose to include cart, product sorting & comparing, price drop alert and other functions it deems as essential while avoiding functionalities such as comment section (not the same as review section).
If I had been at your place, which I was in a few years ago, I would stay focused, set aside my FOMO and add just enough functions to keep my website simple and attractive.

Take a look at one of India's burgeoning online sports brands and its rather simple website.
What do you see?
Would you have guessed, had I not told you, that they make more than 100 crores in revenue every year? I buy from them often and never felt the need for them to include more functions on their website.
Make sure it is responsive
Responsive themes have the ability to adjust the webpage to the size of the customer's viewport. A viewport could be a mobile screen, a laptop or a 42-inch LED mounted on a wall in one of your bedrooms.

Of the 150 SEO respondents, all agreed that responsive design is indeed a crucial factor, according to a research by Search Engine Land.
Responsive websites not only adjust their page size but also their layout. As a result, internal pages appear differently on different screens because the layout (font and images) has more or less adapted to the screen size. The changed layout helps provide a better user experience that directly benefits the site's SEO, see appendix.
By only choosing an adaptable theme you can have the much-needed head-start on your website. So choose wisely because as far as I can tell more than 25% themes out there are unresponsive. I won't divulge much information on responsive design and the impact it has on SEO for there are blogs and case studies that altogether reject claims that responsive design has any effect on SEO.

Even then if you'd ask me I'd say that you should have a responsive theme because it enhances user experience, looks more appealing and speeds up your website, although only marginally.
Quickly run a speed test
Obviously, you cannot tell just by looking with which theme the website is loading faster. The differential speed can have an order of a few microseconds, imperceptible to the human eye. You therefore need a tool that can precisely tell you the load speed, however small. isitswp is one such tool.

Simply enter your website's URL and let isitwp run its analysis that usually takes 10 seconds to complete. Once done isitip will display the areas where your website is performing and also those where it needs to improve. Like this particular website that we ran an analysis for has a load time of 12.43 seconds; it doesn't get worse than that. It can improve in a number of things – virtually everything, to be honest.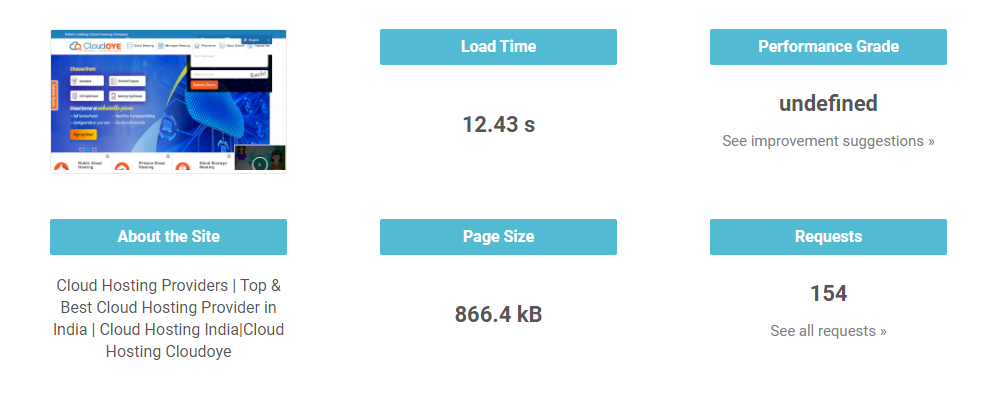 The Holy Grail when it comes to website loading speed is around 2 seconds and e-commerce sites load much faster than that at under 1.5 seconds. The fastest speed ever recorded for e-commerce is around 0.46 seconds, which is like blazingly fast, even faster than Amazon India which takes a little more than half a second to load. See the page size, it's just 44.6kB.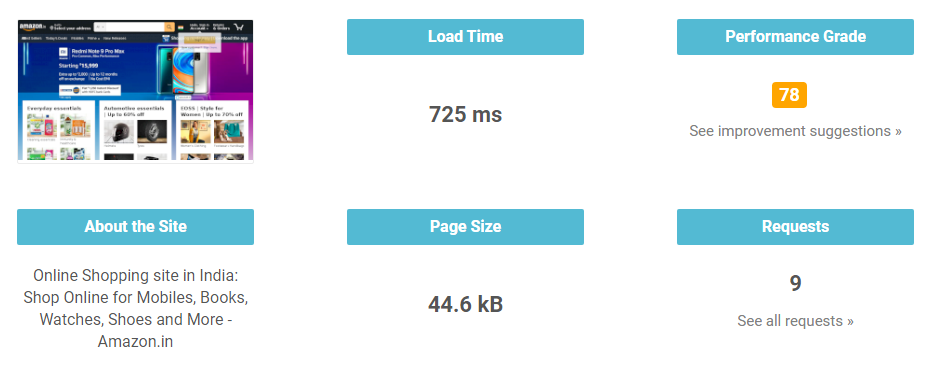 Certainly, you too can make your WordPress website to load in less than 2 seconds if you enable compression on your website and configure the right theme. Themes that are correctly coded will send a bare-minimum request, thereby minimizing load delays and expediting the process of site loading.
A poorly coded theme, on the other hand, will land you into more troubles than you can think of.
Conclusion
So that was it. We hope the article has entertained you as much as it has educated you. We also hope the content may have solved all your questions and taught you how to choose a theme that is both fast and appealing. We will quickly sum up the entire blog in bullets so you can recap what you've learnt.
To select the right WordPress theme –
Know your niche and select a theme based on that particular niche
Know the size of your pages. When configured with the theme, no page should exceed 500KB in size.
Include as fewer functions as you can. Less is more, do you recall?
Choose a responsive theme
Run speed tests with several themes and select the fastest among all.