All top websites and portals today are powered by easy to use Content management system (CMS) that eliminates the need for deep and complex computer programing knowledge and codes to develop and edit a website.
If you want to get a new, powerful website online, but do not wish to shell out big bucks in the process, then powerful and easy to use CMS's like Joomla, WordPress and Drupal are your best bet. By far the most popular and powerful, these content management systems offer great features, tons of customization, several thousand free plugins, good looking URLs, strong security and an extensive set of other important features.  Another major advantage offered by these software are that they all are open-source. Open source software is computer software with its source code made available under a licensing arrangement that anyone can inspect, modify, and enhance the source codes. Open source code is typically created as a collaborative effort where it is developed, tested and improved through public collaboration.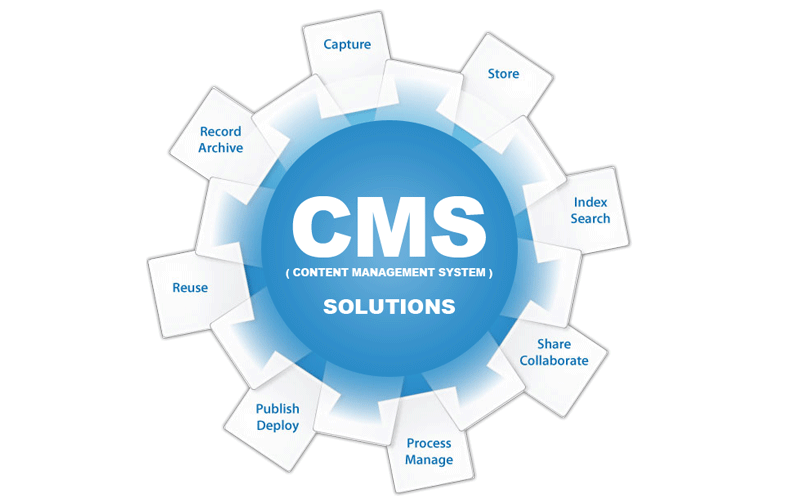 However, an extensive range of important features and benefits offered by all three makes it somewhat difficult for website owners and develops to give precedence to one over other. Choosing one CMS as such over other often presents a conundrum to organizations as they are all good.
Though there are strong possibilities that one of these three will fit your unique situation the best (whether that's firing up a simple business website or running a fully functioning social network).  The trick is then to properly assess your needs and look into all the important features offered by Joomla, WordPress and Drupal. This way you will be able to align to a considerable extent your website hosting requirements with the important benefits on offer.
In the following paragraphs we shall look into some of the important features and properties of WordPress, Drupal and Joomla and deal in some detail with their own pros and cons.
WordPress, Joomla and Drupal — the similarities
WordPress, Joomla and Drupal are all free and open source software licensed under GPL.
They all are written in PHP (PHP: Hypertext Preprocessor). PHP is a server-side scripting language created by Rasmus Lerdorf in 1994.
All three popular CMSs support MySQL as their database management system. The difference being that WordPress only supports MySQL where as Joomla and Drupal support other database management systems as well.
While we find a lot of similarities here, all these extremely popular and dominant are not devoid of their fair share of differences. All the three handle security aspects differently and take a different approach towards what is included in their core software as well as how to handle modules and templates. These differences at times could significantly impact your website building and the features incorporated therein.
Having mentioned the similarities as well as the differences, let us now look at how Joomla, WordPress and Drupal perform on different parameters.
Everybody interested in developing a website cannot be expected to have sound knowledge of programming, coding and web designing. Ease of use as such is a very important factor when we talk about all these three CMSs.
This CMS stands ahead of Drupal and Joomla when it comes to ease of use. WordPress comes with a famous five minutes install. The post install user experience of WordPress is also significantly ahead of Drupal and Joomla.
This CMS is also easy to install though not as easy as WordPress. After the installation, the user lands on a control panel that lacks user friendliness of WordPress.
Installation process of Drupal is similar to Joomla and so are the complexities with its control panel. Users will find it difficult to figure out how to change things on their site.
Support options
As a beginner you need all the support and help that you can get from any quarter. WordPress has a large and friendly community and you can find WordPress help on an extensive variety of forums related to web design and development. Joomla too scores highly on help and support. There is an extensive documentation on the Joomla website which is a valuable resource for beginners. Drupal too has an active community of fans and users.  There is extensive documentation, support forum, mailing lists, user groups, chat rooms where you can get all the help and support you need.